Fundamentals of Data Science (Technical)
Enhance your data programming skills and knowledge!
Taught by industry-leaders using a hands-on approach to learning data skills, the course will see you extend your knowledge and expertise across data mining, machine learning, and data visualisation to become a highly-skilled and effective data scientist.
The 6-week online and interactive Fundamentals of Data Science (Technical) course will enable you to:
Understand key concepts in data science and their real-world applications.
Explain how data is collected, managed and stored for data science.
Plan and generate visualisations from data using Python and Bokeh.
Work effectively with live data and utilise the opportunities presented by cloud services.
Register your interest now and excel in your career by applying the power of data science to your work.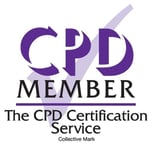 "Coming from a GIS background this course has really broadened my capabilities within Data Science and filled the gaps in my skills that I need to evolve my career."

Geospatial Technology & Information Management Consultant, ARUP