Data Science for Digital Marketing
Become a better marketer - know your data.
With such diversity in customers and their habits, interests and behaviours, it's imperative to have a thorough understanding of your customers to effectively market to them.
Through real-life examples, this flexible online course introduces you to the essential elements of data science in helping you to interpret how your customers engage and interact with your digital marketing efforts.
The 6-week online and interactive Data Science for Digital Marketing course will enable you to:
Understand the role data science plays in digital marketing.
Identify what data needs to be collected to ensure your digital marketing process is optimised.
Recognise the roles of different sources of data and how they can be used together to add value to your digital marketing efforts.
Understand how machine-learning applies to customer segmentation, churn prediction, and customer engagement.
Register your interest now and excel as a digital marketer through valuable, data-driven customer insights.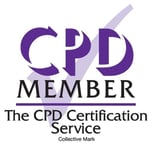 "Anyone with a role even vaguely connected to digital marketing would find it useful, and I would tell them to check it out - even if they haven't particularly thought about Data Science before."

Digital Content and Marketing Manager, Aecom